The 12 Ironclad Rules for Issuing Press Releases
But, there are three inherent rules of cross-promotion: cost, control, and credibility.
Finding a cross-promotion partner is easy if you already do business with them. Imagine splitting the cost of the press release distribution and syndication with a brand that improves your overall branding[14] and reach.
Reaching out to a few business partners may be all you need to find a cross-promotion partner for your next PR campaign.
Rule No. 8: Use Quality Distribution Channels
Cheap distribution is not good, and good distribution is not cheap. Distribution costs money, plain and simple.
There's a lot of squabble online about which press release distribution service is the best. Speaking from personal experience, there is only a handful worth using.
I've nailed Wall Street Journal time and time again using Berkshire Hathaway's Business Wire, but it costs $400 or more for a release with a 400-word limit. (They charge you for every 100 words after that.) You'll also pay a pretty penny to add photos, videos, social media signals, and so forth.
Marketwire gets decent traction and features an awesome dashboard with good analytics. PR Web is the most profitable of all distribution services but still charges nearly as much for tier-one distribution as the other services.
As for add-ons, you get more bang for your buck on PR Web because you can add videos, images, and hyperlinks for free. Other services to consider include: PR Newswire, B Wire, and 1888PressReleases.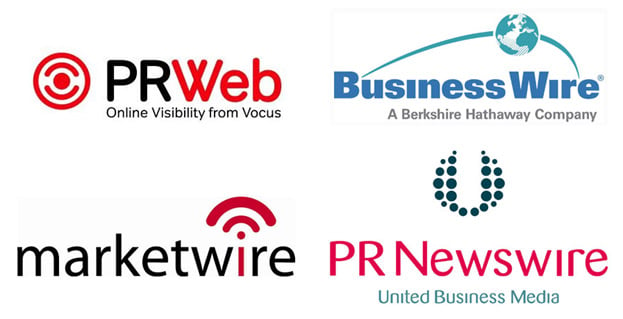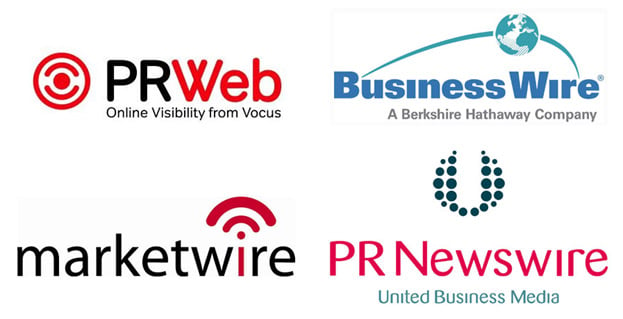 Distribution services provide varying degrees of options for your press release.
Rule No. 9: Syndicate Post-Distribution
Syndicating your press release is crucial. Sure, it's going out to all of these places. But, if you don't take some additional "traction-action" yourself, you could be wasting your own time and money.
Ensure that your social channels are all set up to syndicate your press release. That means Facebook, Twitter, YouTube, LinkedIn[15], Reddit[16], Pinterest, Instagram, Snapchat[17], etc. When syndicating your press release, you will want to access the dashboard and find different major mediums that it was posted to for distribution. Use a different medium for each social channel syndication. For example:
I watch as my PR goes out around the world. Once it hits major portals like the Boston Globe, the Sacramento Bee, or the Houston Chronicle, I take those hyperlinks and use a different one with a unique description for each social channel I syndicate on.
I post my Boston Globe clipping on Facebook and say something like: "Boston Globe Covers XYZ Software Release in Feature Publication."
Then I take the Houston Chronicle listing and send that out on Twitter using a unique description, and so on.
Rinse and repeat. Don't worry about trying to get social traffic back to your website. Rather, focus on branding and creating viable credibility and increased social signals that ultimately do wonders for your website.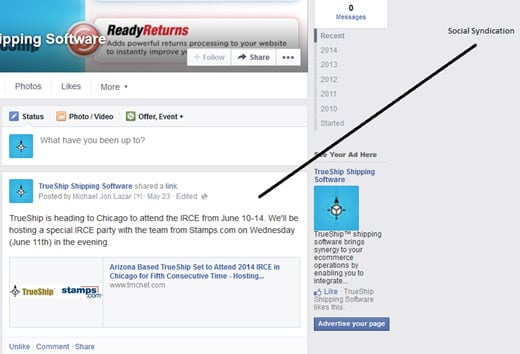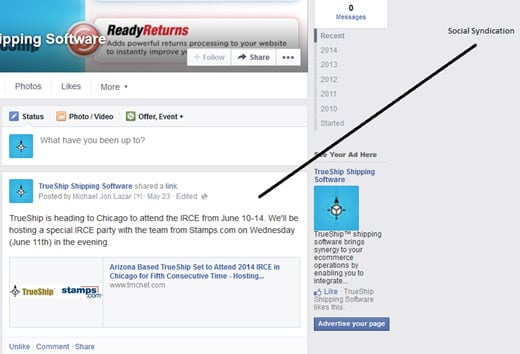 Syndicate your press release post-distribution through your social channels
Rule No. 10: Gain Social Traction
There's only one service I'd recommend for your press release's syndication on social channels, and that service is Pitch Engine[18]. This is a social branding and marketing distribution service that you piggyback with your press release.
It allows you to track social analytics and traction as you gain more headway. You'll want to write a unique copy of the actual release for Pitch Engine to gain even more traction.
When you do syndicate your actual release on social media (as explained above), consider boosting those posts to spread brand awareness, garner more social signals, and create chatter.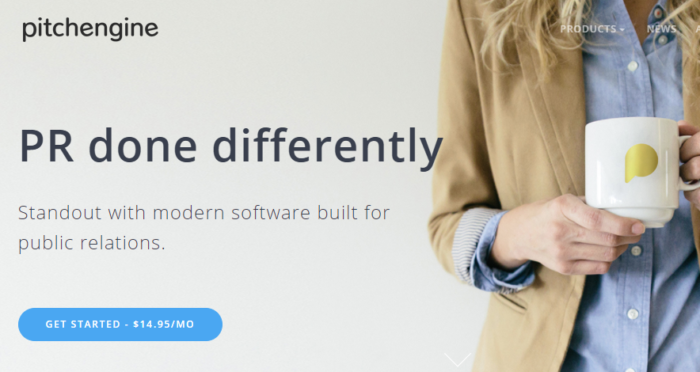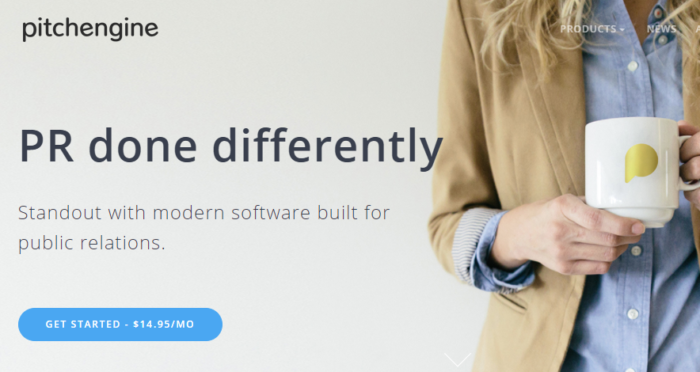 Rule No. 11: Repost with Content Discretion
Avoid reposting the actual press release on your website because this can denigrate your content authenticity and page-score ranking with Google and the other search engines.
Instead, write a unique teaser paragraph or two, then link it to the release on the host site that distributed it or one of the major media outlets that picked it up.
This greatly enhances credibility with your site visitors because they see that you were just covered in the New York Times (and they can read your full release on that portal instead of reading it on your site). Imagine how that makes them feel about your brand.
Rule No. 12: Enhance Your Release with SEO and Pictures
Most press release distribution services offer a few very worthwhile add-ons. The first is the SEO[19] enhancement feature. By all means, opt for do-follow links. A few more high PR backlinks[20] will never hurt your website.
Consider expanded distribution to hit more sites, albeit at an increased cost. For example, if you are a multinational company, consider worldwide distribution with AP Newswire syndication.
If you are a domestic company, target national regions to hit every major news medium in the U.S. instead of the limited newsfeeds in your set geo-region.
Finally, pictures, videos, and sound files are worth a million words. Adding these multimedia elements to your press release helps gather more attention, improves social media reach[21], and drives brand awareness[22].
Conclusion 
Ultimately, the future of your public relations – and your brand's reputation[23] – is in your hands. Make the most of it.
Has your company had success with press releases? Share your experiences below! 
Source URL: Read More
The public content above was dynamically discovered – by graded relevancy to this site's keyword domain name. Such discovery was by systematic attempts to filter for "Creative Commons" re-use licensing and/or by Press Release distributions. "Source URL" states the content's owner and/or publisher. When possible, this site references the content above to generate its value-add, the dynamic sentimental analysis below, which allows us to research global sentiments across a multitude of topics related to this site's specific keyword domain name. Additionally, when possible, this site references the content above to provide on-demand (multilingual) translations and/or to power its "Read Article to Me" feature, which reads the content aloud to visitors. Where applicable, this site also auto-generates a "References" section, which appends the content above by listing all mentioned links. Views expressed in the content above are solely those of the author(s). We do not endorse, offer to sell, promote, recommend, or, otherwise, make any statement about the content above. We reference the content above for your "reading" entertainment purposes only. Review "DMCA & Terms", at the bottom of this site, for terms of your access and use as well as for applicable DMCA take-down request.
Acquire this Domain
You can acquire this site's domain name! We have nurtured its online marketing value by systematically curating this site by the domain's relevant keywords. Explore our content network – you can advertise on each or rent vs. buy the domain. Buy@TLDtraders.com | Skype: TLDtraders | +1 (475) BUY-NAME (289 – 6263). Thousands search by this site's exact keyword domain name! Most are sent here because search engines often love the keyword. This domain can be your 24/7 lead generator! If you own it, you could capture a large amount of online traffic for your niche. Stop wasting money on ads. Instead, buy this domain to gain a long-term marketing asset. If you can't afford to buy then you can rent the domain.
About Us
We are Internet Investors, Developers, and Franchisers – operating a content network of several thousand sites while federating 100+ eCommerce and SaaS startups. With our proprietary "inverted incubation" model, we leverage a portfolio of $100M in valued domains to impact online trends, traffic, and transactions. We use robotic process automation, machine learning, and other proprietary approaches to power our content network. Contact us to learn how we can help you with your online marketing and/or site maintenance.